1st (2016), 2nd (2017), 3rd (2018) & 4th (2019) Lagos Forensic Symposium
Symposium Overview

The 1st annual Lagos Forensic Symposium (LFS) took place November 15 – 17, 2016 at De Renaissance Hotel, Ikeja, Lagos, whereas the 2nd, 3rd and 4th LFS took place November 27-29, 2017, August 14-16, 2018 and August 13-14, 2019, respectively, at The Civic Center, Victoria Island, Lagos. The 2020 edition was cancelled due to the COVID-19 pandemic but we held the 5th edition virtually on August 10-11, 2021.
The 2016 inaugural event was attended by 170 registered participants. The number of participants was above 400 in 2019 making the LFS the most widely attended forensic science exposition in Nigeria. LFS brings together Judges, Magistrates, Police, Prosecutors, defense attorneys, immigration services, customs, emergency responders, medical practitioners, forensic scientists and students.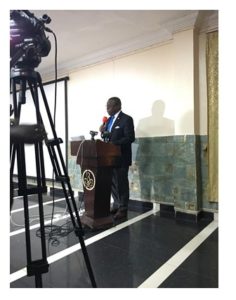 LFS 2016, 2017, 2018 and 2019 featured world renowned faculty with extensive in different aspects of forensics and its application in the judiciary and law enforcement. Mr. Mosediq Adeniji Kazeem, Attorney General and Commissioner for Justice, Lagos State, Nigeria gave the opening remarks during each event. During the symposium, an up-to-date information on the newly established state-of-the-art Lagos State DNA & Forensic Center (LSD&FC) was provided.
The 2019 event included symposium mixer, poster sessions and vendor expositions. The organizations that co sponsored the symposium included GIZ – German Embassy, Abuja, GE Healthcare, UK, BODE Technologies, USA, ICRC, Abuja, Unique Instruments and Concurrent Technologies & Services, Abuja.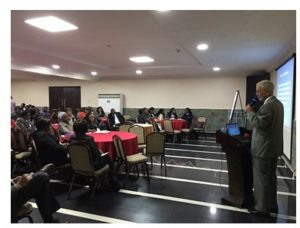 The symposium faculty presented papers and case studies highlighting how DNA technology can be applied in criminal investigations, law enforcement, mass fatalities, sexual assault, and other matters of interest to Lagos State and Nigeria. The inaugural symposium faculty included:
Richard I. Somiari, PhD – ITSI Biosciences, Johnstown, PA, USA;
Arthur W. Young F-ABC – Guardian Forensic Sciences, Abington, PA, USA;
Rockne P. Harmon, Esq. – Harmon Associates, San Francisco, CA, USA;
David A. Green BS – Lake County Crime Laboratory, Painesville, OH, USA.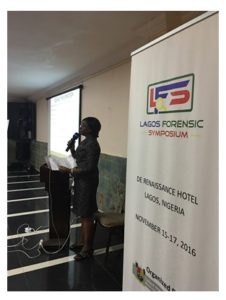 Mrs. Funlola Odunlami, Solicitor General and Permanent Secretary, Lagos State Ministry of Justice, Nigeria gave the vote of thanks and closing remarks.
Presentations
Send an email to [email protected]  to receive the PDF formats of the papers presented at LFS 2016, 2017 and 2018. Please note that your full contact information is required.
We invite you to join us.